← Back to portfolio
Cassy: Opening Doors, Finding Donna And The 'Devilish' Pull Of Social Media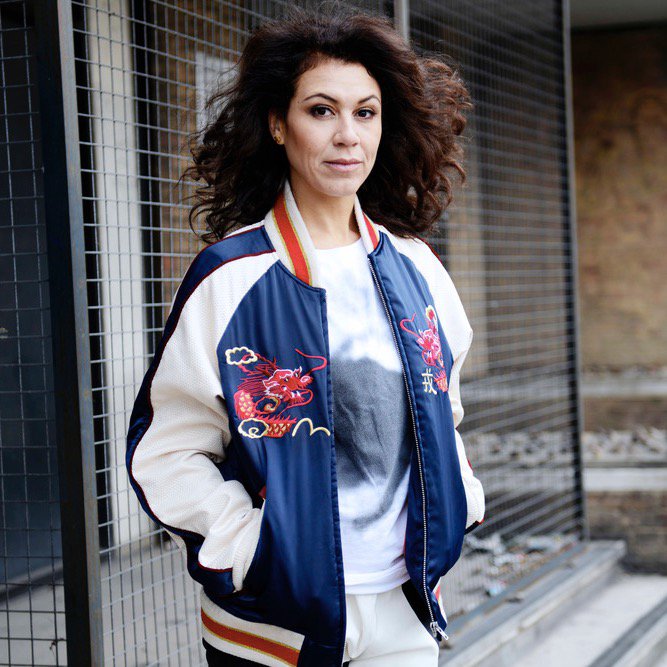 Originally published on Pulse. 
By her own chuckling admission, Cassy will "always have something to say about something". The UK born, Austrian raised Catherine Britton certainly has some cause for comment, her worldly upbringing in a musical family with famous connections saw her grow up amidst a thriving classical, jazz, rock and finally electronic world, where she went on to become a resident DJ at not one but five of the world's most respected clubs. Her experience rich and varied, and her success undisputed, Britton can certainly claim to know her music scene - but it's her constantly questioning mind and distaste for stasis that truly keeps Cassy at the top of her game.
The nomadic DJ/Producer (currently based in Ibiza… for now) makes an interview feel like chatting with an old friend. She'll keep you on your toes though; throughout our dialogue I find Cassy raises almost as many questions as she answers, encouraging me to probe beyond the obvious just as the adventurous eclecticism of her DJ sets encourages us to explore beyond the music that's put in front of us. This is what has put Cassy amongst the DJ greats, and now with a strong artistic statement of an album in the bag, she is in a different league.
Cassy considers her debut album her "other baby" and, as the mother of this musical creation, needed to get acquainted before she could name it. It was almost a year after its completion that she found the album a name, and even then it was only under pressure from the label which signed it. "OK - shit" Cassy panicked, after the Aus Music finally demanded a title, but in the following week quickly (though she says torturously) found the perfect one word. 'Donna' is every woman. 'Donna' pays respect to Donna Summers, is the Italian word for woman, and in German - though spelled donner - means thunder. It's a seriously strong and accessible title for an album with strong and accessible emotion. 'Donna' is a personal window into the emotional colour of Cassy's life at the time of making. Her experience of motherhood, for example, is woven into the music, as she was newly pregnant when she first started recording the vocals which would become a defining feature of the LP. But though personal, 'Donna' resonates far beyond Cassy's own experience, touching on emotions she feels are "universal and timeless", a theme perfectly expressed in the striking music video to the single 'Back', which features an eclectic group of women dancing out their issues in an equalising black and white grade.
Cassy's own vocals feature on almost all of the album's twelve tracks, sounding vulnerable and evocative without the shield of production effects that usually overlay an electronic vocal line. Despite singing since childhood, it took until now to be able to make an album like this. "It took time to find the confidence, and also took time to find the right people to challenge my confidence and my voice and my creativity - because I couldn't do it by myself, I would have just got stuck. It's like with a personal trainer: you can go to the gym or you can go to the gym with the personal trainer." Though Cassy credits many, in this case the legendary Philadelphia producer King Britt was probably the most instrumental in providing Cassy with her album 'training'.
Cassy's belief in the power of the right people to harness and direct creativity extends to clubland. Having held residencies at Berghain's Panorama Bar, Rex Club, Trouw, Amnesia's Cocoon and DC10's Circo Loco, she's something of an authority on what it takes for a venue to make it to the illustrious clubbing cannon. Whilst people tend to mythologise those clubs, Cassy knows they are not where they are because of some intangible 'vibe' fuelled by forward-thinking tune selection alone. It's the individuals in charge that consistently manufacture the environment essential to the seemingly spontaneous cultivation of said vibe. "What [these clubs] have in common is promoters or owners that have a very particular sense of what they are doing. Every successful club has good owners and good promoters with something special in mind - and they are also obviously ruthless and have balls. You have to have balls to be a club owner."
She may have successfully positioned herself in the dynamic molten hot core of the global dance music scene, but Cassy worries about its ever-thickening crust of commercialism. Good dance music can certainly be functional, but for Cassy - there's functional and then there's functional. Since house and techno has found itself in mainstream fashion, it's function has been exploited. "House and techno is a big source of inspiration to people looking for music in professional ways now, like for fashion or television or film and commercials and so on. If the music is hip or trendy enough it can be used very easily and becomes extremely functional, even by accident. Then there's constantly something that will be generated out of the scene that is in the same style, and that will then be repeated over and over again in certain ways and all of a sudden it's a Sound. And you hear the same bass lines 50 million times in a row, then you know it's done." The imitation game of the current techno trend could be its undoing, Cassy fears. "If we only do one thing, this one thing is going to get empty and tired and then what? Then it's over. Where do we go from here?" With her music 'in fashion', Cassy increasingly questions clubbers' motives, wondering if "they are just hanging in there 'cause it's a party and it's cool to be at a party. People are becoming very homogenous in the way they dress now and what they listen to and sometimes parties are also just soundtracks to taking drugs."
There's a nobler kind of 'function' Cassy envisions for house and techno, and this is what she strives for in every set. A Cassy-standard knock out set will not merely be a string of excellent tunes to get your groove to - it will open countless musical doors. The best DJs should allude to so many possibilities in one night the eager music fan could be exploring new genres and artists off the back of three brilliant hours for three months. But is this happening enough? "I mean obviously people are fans of my vibe and fans of the energy or type of music that I play, but for some younger people I wonder why are they fans of a DJ? What do they really get? Do they get the music? Do they start buying music? Do they start listening to music differently? This is what I keep asking myself. Does it open doors to them? Because this is something I think should be happening more."

Her constant questioning is clearly just the thing. Cassy can absolutely consider herself an Opener of Doors, her recent BBC Radio 1 Essential Mix a carefully curated version of the kind of eclecticism and sense of discovery that colours almost all of her more spontaneous sets, and a range which accounts for her long celebrated crossover appeal. But not every set can be perfect. "I wish that every DJ set you play you could be such an amazing selector and be so cool. I just played this party somewhere recently and it was during the day and I could see that some people were still up, most of the people were really fucked and didn't seem like they were so into 'connecting' right now [laughs], and you could see you just had to bash their heads in with some tunes, you know? It's not going to be the classiest, coolest most original selection; I'm going to have to be the 'functional Cassy' and just get it done and over with. Sometimes DJing is not as glamorous as people think it is."

House and techno may be a gateway portal to other music for Cassy and her ilk, but not all musical roads lead to - or from - the decks. Raised in the classical heartland of Vienna, distinguished orchestra pits were at her very doorstep but, unlike some of her peers like Kate Simko or Emika, Cassy is not inclined to incorporate her love of the classical world into her current field electronic influence. "I totally want to keep them separate. Classical music is exactly what I enjoy doing when I go on my time off; I don't know anyone there and I listen to it and it takes me into a completely different world. Not that I don't think what Kate Simko and Emika are doing isn't amazing - they are super special ladies - but for me personally, I guess because I grew up in Vienna and that is a classical music world… I just don't want to fuck with it."
Her musical upbringing along with many aspects of Cassy's life and work has been much publicised, especially lately, as she hits the PR trail hard in the wake of her album release. She seems quite relaxed about the analysis and attention in the media - in fact it's the far less regulated world of social media where Cassy fears misrepresentation most. "Probably the hardest part for me was to put attention on my social media and find the right people to be working with so that I look better to those on the outside, because if you neglect it then you are also misrepresenting yourself. Now that it's running it's fine but for me that was the most annoying part." Frustration at the social media game is a common theme for many DJs, a phenomenon which all must acknowledge to be important to their careers but which few actually want to be. Worse than a time waster, social media's encroachment upon the music industry can also be somewhat destructive. "It's hard to steer it in the right direction I guess because it's a bit devilish. You can get so sucked into it and you're really bothered about what people say and think about you... If you get stupid remarks and stupid comments there's some DJs I know that are really bothered by what some people are saying. And I'm like wow - really? You don't know these people! They could be anyone, they could be just total idiots - and they often are - and you really care?"
And then there are those who, rather than becoming victims of the system, exploit it to their personal gain. "It's very bizarre. People make themselves grow that way… like some DJs obviously have so many followers you could book them wherever. They could just fart for 90 minutes and the club would be full you know? I guess you have to have a knack for things, be there at the right time and know how to use these tools, fair enough, cool for you, but it's something I personally find a bit distasteful." 
"I'm not Marilyn Monroe; no one is. We are not in show business and some people make it artificially into this show business thing which is the opposite of why we are in music and what we wanted to do." The true club space is, in theory, the opposite of a stage - and DJs who would use their position to boost their personal profile Cassy meets with cutting disdain. "Some DJs use the booth as a stage for their neurosis or psychosis or whatever. Whatever reason they have, we are all human beings… but I find it difficult to deal with that."
Though only recently settled in Ibiza for the summer, Cassy is already looking ahead to the next adventure, admitting, "honestly I'd rather be somewhere like Sydney that I don't know at all - and where my boyfriend could surf!" If Melbourne can claim the techno titan Carl Cox every winter, maybe Sydney can welcome this chronic traveller and her new family. Cassy - we'd be stoked to have you.