← Back to portfolio
High-Density Development Is A More Sinister Threat To Sydney Nightlife Than Lockout Laws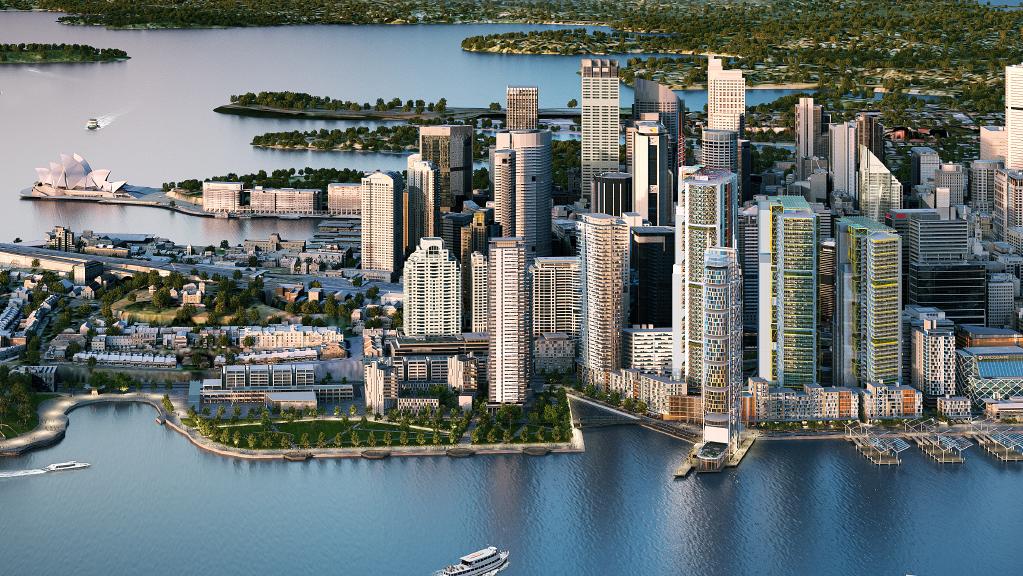 Originally published on Pulse.
The Baird government's high-density development plans are a far more sinister threat to Sydney nightlife than lockout laws will ever be. The lockout laws' powers of cultural erosion cannot be underestimated, considering the scores of entertainment venues that have closed down since the implementation of the lock outs - 42 in Kings Cross alone. But the laws are simply helping to facilitate a process of gentrification and development which, to nightlife, is more final, more destructive and perfectly capable of success with or without the help of this legislation. As the music and after-dark entertainment scene in areas outside the lock out zone grows, the government mobilises on its plans to develop the neighbourhoods beyond recognition, replacing entertainment spaces with residential areas and office spaces which will soon prove that one doesn't need restrictive liquor legislation to kill a scene - just more apartments.
Whilst the music community was valiantly rallying against the lockout laws, Sydney's (late) late night entertainment district of Kings Cross was being permanently dismantled anyway. The infamous Golden Mile took on a profitable new meaning for property developers, one of Sydney's most high profile, Theo Onisforou, labelling Darlinghurst road in Kings Cross "the hottest place in Sydney at the moment" at the end of last year. Whatever loosening of the liquor laws might be ungraciously afforded us by the government in the coming months, it - though still a positive step - can do little to restore nocturnal cultural energy to an area which has already passed out of control of the events industry. Entertainment venues have been sold in fistfuls to large scale residential property developers, for example the former Crest Hotel opposite the iconic Coca-Cola sign was snapped up by China's biggest developers, Greenland, which has planning approval for 139 apartments on the site. Both the Bourbon Hotel and the Soho Hotel were also sold to residential developers, with the owner of the latter, Andrew Lazarus, stating in a parliamentary inquiry in November that "the Cross will never be an entertainment area again" unless the government intervenes to halt the process of gentrification.
Unlikely, when the Baird government is the driving force behind the process. As entertainment companies scatter and spread away from the city's core, the property developers give close chase, aided by an official government strategy to "transform" the very areas in which entertainment now has some foothold. The government's aggressive gentrification and development plans for Sydney's Waterloo, Eveleigh and Redfern areas will make the region the highest density neighbourhood anywhere in Australia - three times that of the currently highest, Pyrmont. The project - which includes a precinct of 20 and 30 storey residential towers and new rail station - caused no small level of consternation when it was announced earlier this year, with Sydney's Mayor Clover Moore describing it as a "shocking proposal" which would "do untold damage to city communities". Urban Growth NSW, the governmental body at the helm of this and other developments in the state capital, describe the project as "supporting the government's strategic priorities for NSW". No doubt. Unfortunately those strategic priorities do not extend to respecting the existing communities or encouraging our city's limited creative outlets and platforms.
Artist's impression of a future Waterloo - Urban Growth NSW
Around 4000 local residents in public housing and several business owners in the Central to Eveleigh Corridor, as it is dubbed by Urban Growth NSW, have been informed of the compulsory acquisition of their homes and businesses, the latest stage in the government's pursued transformation of the region from traditionally blue collar area into a high density and high income residential one. It goes without saying that the residents and business owners being forcibly removed are the worst affected, by a long shot. But considering the suburbs' close proximity to the inner city, and the existing nightlife culture in Redfern and surrounds which, as a rare lock-out law silver lining, is actually growing, the effect of development stretches far beyond displacement of tenants.
Thanks to its positioning close enough to the CBD but just outside the lock-out zone, and adjacent to both the university and alternative communities of Camperdown and Newtown respectively, Redfern and Eveleigh's nightlife scene flourished as a Kings Cross and inner city replacement. Venues like Cake Wines and The Gladstone, and the medium capacity warehouse spaces available in the area are crucial in drawing regular weekend crowds and, on a larger scale, use of the warehouse-like multi-purpose cultural centre Carriage Works or its neighbour the cavernous Australian Technology Park Conference Centre for music events has all gone towards building Redfern and surrounds as one of Sydney's best nightlife destinations, if we dare use such a triumphant term that is…
Because whatever positive cultural forces have been brewing after dark in the inner west, these developments will soon stamp it out. As part of the Urban Growth project the ATC Conference Centre has been sold, and is set to close at the end of June 2017. The building's heritage listed status protects it structurally, but its future character and use is set on a very clear office-space trajectory. One of Sydney's most diverse and large-scale event spaces bites the construction site dust. Meanwhile, 6-700 new residential apartments are planned right next to Carriageworks and neighbouring warehouses - none of which are targeted at low to medium income earners. I wonder how that one will play out...
Alison Wonderland in ATP Conference Centre, promoting Wonderland Warehouse Project tour
Well we don't need to wonder, even sarcastically. All we need do is look to London to see a perfect case study which proves that an increasingly residential and gentrified suburb is more than just hostile territory for nightlife, it's enemy territory - and practically impossible to breach once established. The process is a global phenomenon of course, but in London the cycle of gentrification - and its subsequent effect on nightlife - is on fast forward. It's a familiar story: young creatives move into a cheap area, form a community and put their ideas into life, creating a vibrant local scene. Cafes and galleries spring up, clubs and club culture thrive and graffiti crawls its way across the neighbourhood brickwork. These days, it only takes 6-12 months for landlords to sniff out the increased value of their properties and hike up the rent, and only 12-18 months for developers to swoop in and start building apartments in the now desirable area.
In less than two years, the very nightlife venues which drew the developments in the first place are under direct threat from their new neighbours; never underestimate the culturally destructive power of a well-heeled high rise. The number of iconic London venues which have been seriously threatened or ultimately fallen prey to noise complaints, increased rent or enforced residential developments in the last ten years is staggering, the essential creative hub of Hackney Wick's Queens Yard the latest to face cultural flattening from developers' bulldozers. The interests of the property developers or higher earning residents will invariably be favoured above existing tenants and local entertainment businesses - especially clubs. Recent history has shown the two cannot coexist. London's nightlife has been put in real danger by this phenomenon, even with its extensive history and more progressive new mayor, Sadiq Kahn, who has vowed to protect its interests.
Hackney Wick residents form a committee to fight the development in their area
Sydney, on the other hand, has a far smaller pool to drain when it comes to nightlife to begin with, and its resources and vitality have already been siphoned by the lock out laws. The proposed developments in the Central to Eveleigh Corridor are at a density higher than any seen in London - a city with a population more than double that of Sydney - and are positioned adjacent to or in some cases right on top of what has become one of the more thriving nightlife suburbs in the city since the lockouts. The rise of the inner west at night will without a doubt be put to an abrupt halt once these developments are complete, two of Sydney's limited large scale event spaces are deactivated, and a different kind of population in residence.
The government's high density plans do aim, among less noble targets, to address the needs of a rapidly growing population. As much as it's tempting, the creative community can't bury its head in the sand regarding its changing city, and a certain level of higher density living is unavoidable. But transforming all of Sydney's inner suburbs into high-income residential spaces cannot be the answer. The Baird government enables and instigates unchecked development with such obnoxious disregard of the existing needs and character of the neighbourhood that it's impossible to consider them as anything close to a viable solution for population growth. Just like the 'safety' the government gave us through the lock outs laws, the 'solution' here too begs the response: at what cost? The systematic, unchecked and irreversible cultural cleansing of our inner city through development and gentrification is a horrifying reality unfolding before our eyes. The lockout laws seem like a punch in the face from a schoolyard bully next to this developer Blitzkrieg.