← Back to portfolio
Jeff Lang @ The Basement, Sydney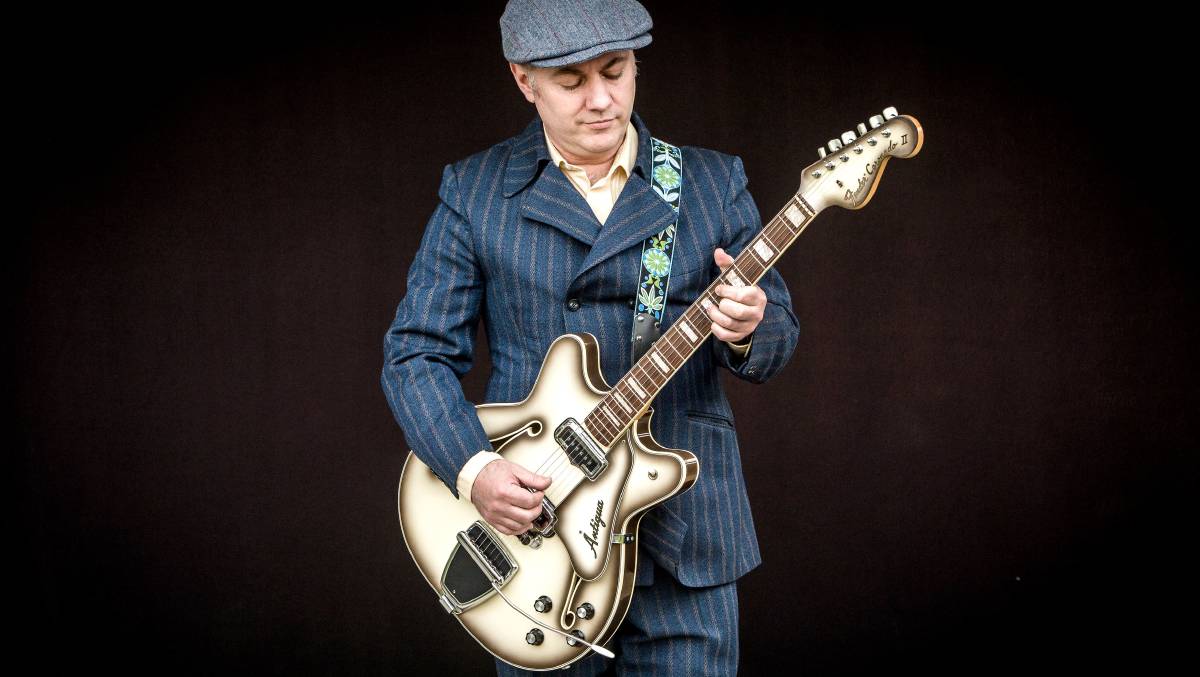 Originally published in The Brag.
I hate to say it but I think Triple J unearthed the wrong potato with Leeroy Lee. The Basement is already packed for most of his set, but he struggles to maintain the energy in the room, almost admitting as much at one point, joking, "You're all so quiet… it's freaking me out." Lee's fancy finger work and creative use of the looping pedal towards the end reveals a talented musician, but fuzzy-edged vocals reduce the impact of his songs. 
Around 10.30 Jeff Lang pops out from behind the curtain in a dapper jacket and flat cap, followed by a twinkling eyed, bushy bearded member of Ned Kelly's gang, who actually turns out to be his drummer, Danny McKenna. In front of the dimly lit red curtain the two look like a relic of a forgotten era, when nobody had a credit card, and everybody loved the blues. 
The duo open with Always Moving, from one of Lang's earlier albums Cedar Grove (from when he "still had loads of hair"). Only three minutes in they prove to be musicians of the highest calibre, the connection between the two is palpable as complex rhythms are thrown back and forth across the stage, remaining in perfect sync during each seemingly spontaneous crescendo or solo. They keep the tempo thundering along for the next few tracks, producing such a full racket it's difficult to believe there is only two of them, Lang making up for his absentee bassist Grant Cummerford by tuning his guitar down to growling depths mid-song. 
Throughout the epic two-and-a-half hour set Lang employs three different guitars to traverse the wide emotional range of his thirteen album back catalogue, folding over fifteen years of musical development seamlessly together. Highlights from the new album Chimeradour included Two Worlds (during which Lang's two hands seem to dance along the steel lap guitar independently of each other) and the more savage, I Don't Like Him Being In Here.
It's a very appreciative crowd crammed in under the Basement pipes, with a distinctly Aussie flavour easily discerned by raucous volleys of "yiiieeeew"s from all angles. Lang plays up to the crowd from time to time with his quiet humour. "Look at him," he nods to McKenna "banging away like a feral beast…"
All ye blues/folk aficionados and laymen alike, get out and see Jeff – no wait- the man deserves a prefix. Get out and see the mighty Jeff Lang, he just wont disappoint.