← Back to portfolio
Paul Kalkbrenner @ Chinese Laundry, Sydney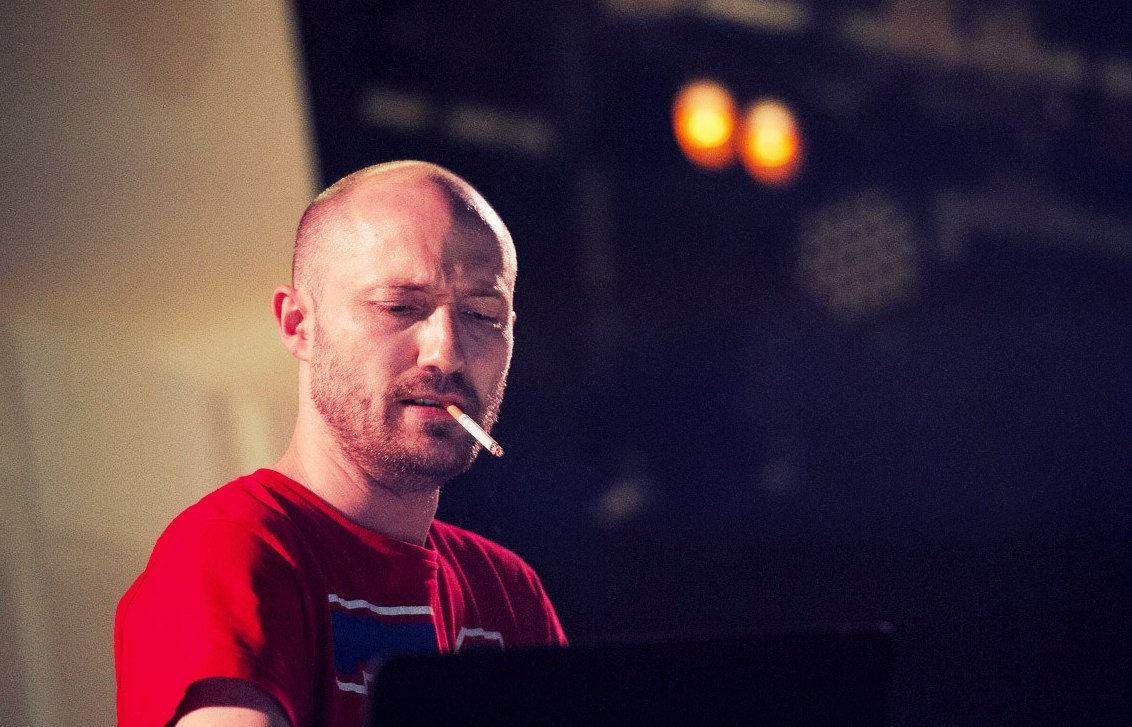 Originally published on inthemix.
The hype surrounding this event, which started as the trickle of a whisper between a few in the know, had swelled into a raging waterfall by the time this soggy Saturday came around. White umbrellas had sprouted across the length of Laundry's beer garden in an attempt to combat the day's downpour (sadly keeping out fresh air more effectively than rain), but as it happened the skies miraculously cleared for the duration of Paul Kalkbrenner's set. 
Before I get to the man himself, I've got a pretty serious bone to pick with Laundry. For the umpteenth time at a garden party, they oversold. By the time Kalkbrenner was due to start it was like a moshpit: you could hardly get out, you certainly couldn't get in, and if you weren't chewing on the hair of the person in front of you, you were verta-spooning (new phrase – spread it) the person behind. Whilst this can work in certain situations, it wasn't appropriate to the music or the beer-garden venue. Most people paid to see Kalkbrenner, and dance to him – but were often unable to do either of these things because there were simply too many of us. But at least we could hear him, right?
Except that we couldn't. I can honestly say the quality of sound was the worst I've experienced at a professional event. My days of speaker hugging are well behind me, but that night right in front of the speakers was the only place worth standing. A few metres back and the crowd was already drowning out the music, which came through not only at a low volume but in a poor, muffled quality. Chinese Laundry is still the only venue in Sydney consistently booking great DJs, but they owe it to their patrons to sort these garden parties out and they've had more than enough chances to do it.
Despite all this, the crowd couldn't have been more supportive. German natives and football jersey wearers were out in full force to greet the musical master and star of clubbing cult-classic, Berlin Calling, with open arms. It was always going to be hard for this gig to go really wrong; Kalkbrenner makes such damn fine techno. It's emotional techno - which might seem like an oxymoron to the uninitiated - but which appeals to the listener on a deeper level than just the beat and groove. And that's why there were some really magic moments when Kalkbrenner aired his best known and loved originals to the receptive crowd. Square 1 set the tone early on and Sky and Sand sent the crowd ballistic as a closer, with every hand thrust skywards and every voice at full blast.
Kalkbrenner has a host of quality original production and remixes up his sleeve and he played almost everything and anything his fans were hoping he would. In addition to the crackers already mentioned we were treated to some of his best remixes such as La Mezcla, Mad World and Wir Werden Sehen. It was without doubt a night of great music – of his great music - but I can't say it was great DJing. Kalkbrenner didn't challenge himself during this set - often playing his songs all the way through and pausing for applause at the end. He may not pitch himself as a proper DJ, but his bare-minimum press-play effort still felt like poor form for an electronic artist.
That said, his energy as a performer was infectious, and as I watched him bouncing around behind the decks, with a cigarette dangling from the corner of a grin, I couldn't help but like him. Or maybe that's cause I've seen him half naked in a hotel lobby painting his breakfast on his forehead. in Berlin Calling. I can't be sure.
And it turns out even the underground scene isn't immune to a bit of silver screen stardom. After the close of his set punters crushed around Kalkbrenner like tweens at a Bieber concert – vying for a signature or handshake from their new hero.
Finally, a special mention simply must go to the sweat-drenched, rookie gurners who were bellowing sweet nothings to their beloved "DJ Fucken' Ikarus" in my ear all night. Maybe Bloody Beetroots are more your thing?
Header image by ntranced photography