← Back to portfolio
Rahzel, Supernatural and JS1 (The Magnificents) @ Carriageworks, Sydney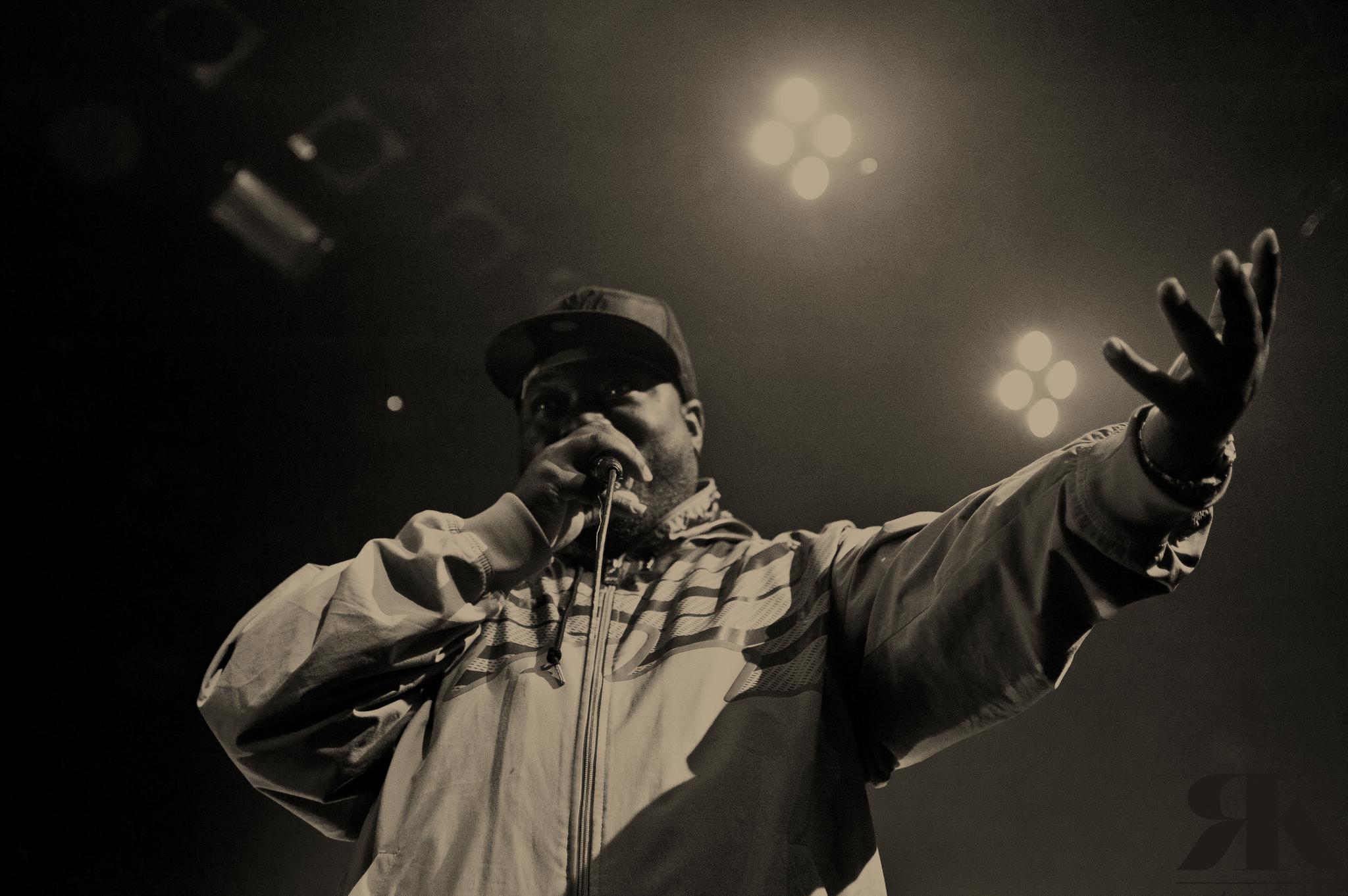 Originally published in The Brag.
Supports Narcissism and Koolism have their work cut out for them. It's tough to play to a giant hall full of people, but even tougher to play to an empty hall with an awkward smattering of people near the front who aren't drunk yet. Both supports do a good job, but the audience are too few and too subdued for either of these sets to be memorable. 
JS1 opens headliner proceedings with a spot of good, old-fashioned scratch turntablism, leaving us all glassy-eyed and slack jawed as he utilises all four limbs to twist up the classics with unbelievable timing. That's right – the ruddy show-off even has his foot up on those decks, scratching with his stompers faster than Millenials can text.
Supernatural and Rahzel materialise on stage and the crowd suddenly compacts itself towards the now complete Magnificents like paperclips to a magnet. It's soon obvious that Rahzel is not the only prodigy on stage, as JS1 and Supernatural prove themselves equally formidable components of this incredible hip hop trio.
The Magnificents regurgitate stacks of hip hop classics from the likes of Pharoahe Monch, Cypress Hill and Notorious B.I.G - but at no point does the set feel anything but utterly original. We're practically witnessing theatre sports as Supernatural produces uncanny impersonations of other rappers and freestyles his way across the stage, incorporating into his rhyme items thrust into his hand from the audience without pausing for thought or even breath.
Halfway through the night it's time for a scrum of songs dedicated to 'the ladies' – and for the first and last time during this set I find something to complain about. Why do the tunes for 'the ladies' always have to be such yawnfests? Some of us ladies prefer badman bass lines to Alicia Keys sing-a-longs. Just sayin'
All is forgiven when the human instrument steps up for his solo. A hush falls. The camera phones rise. For once I feel completely incompetent as a writer to convey to you the brilliance of what Rahzel does. Fortunately, what we do in this life, echoes on the interwebz  – and nearly the entirety of this beatboxing monologue is already up on youtube for your low-quality viewing pleasure.
To the 99% of Sydney who missed this, we thought of you - in the dregs of a beer cup:
"Since you're holding up this cup – this cup right here – I'mma pour a little out for the homies that ain't here"