← Back to portfolio
Tales of Parklife Sydney, 2010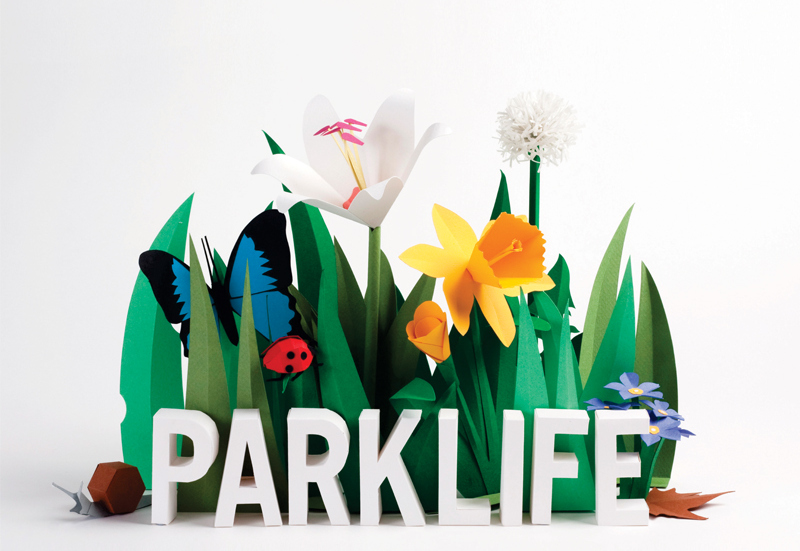 Originally published on inthemix.
Not for the first time, innocent people were inconvenienced on Sunday by the frustrating inability of the weather bureau to predict with pinpoint accuracy that which has not yet occurred. What do we pay them for? It was NOT really cold, and it did NOT rain and storm all day, as predicted. Some people may have found this a pleasant turn of events, but having commandeered my dad's heavy duty sailing jacket and wellies, those items which were supposed to help me weather a tempest became hot, burdensome and kind of stupid-looking amongst standard festival attire. But I guess I can't blame Parklife organisers for that, in fact there's not an awful lot to complain about on that front. Entry was quick and painless, sound bleed between stages was minimal and although they were roughly the price of a flight to Melbourne, the bar even sold water bottles with the lids on.
Once in, there were the usual bikini clad Barbie dolls, shirtless roid-heads, opinionated t-shirt sporters and I even saw a couple of 2007 die-hards in head-to-toe fluro, bless 'em. But enough people watching, we were all there for the music, right? Right roid-heads? Well whether they ordered it or not the Parklife goers were served an aural banquet.
Anyone at the Sahara main stage with the idea of easing there way into the festival afternoon got slapped out of that delusion when Sinden hit the decks just after two. He delivered a high energy set featuring a bunch of tracks from his new album with The Count, such as After Dark with the Mystery Jets, and Hold Me featuring the gorgeous Katy B. Someone needed to chuck him a milk crate though, as his forehead and flat cap were all that was visible behind the dj booth. Whether lacking energy or just too short, Sinden never quite connected visually with the audience that was ready to receive him.
The Wombats drew a colossal crowd to the Kakadu stage, opening with Kill The Director to an instantly receptive sea of faces and limbs. There was no lull throughout the entire set, but when the British lads played their biggest singles Tokyo and the older Joy Division, accompanied by a flash downpour, the crowd absolutely lost their shit. The boys were incredibly lively and seemed right at home, maybe it was the weather.
Dotted across Sahara Stage in their matching grey suits the Soulwax quartet was looking dapper but sounding increasingly savage. This set was a definite highlight, with fast-paced, seamless transitions and all the extra 'oomph' one expects at a festival, largely provided by Soulwax's touring drummer Steve Slingeneyer. The man's an animal! Slingeneyer was smashing down the sticks so hard when Soulwax dropped Raven, by Proxy, I thought he'd crash through the floor! I think I'm in love. 
"Anyone seen my Barbara Streisand?" asks Busy P's Busy Pictionary screen innocently. Come to think of it, the Duck Sauce anthem was conspicuously absent from the Parklife playlist; I guess the artists figured triple J's got that one covered. The Busy Pictionary animation had everyone smiling, but the man himself was amusing enough, jumping around behind the decks, waving and laughing through his moustache like the Big Friendly Giant or someone's embarrassing uncle from the 70s. Busy P mixed his way through an eclectic blend of sing-along-friendly party anthems, from Tiga's You Gonna Want Me, to Dead Prez's Bigger Than Hip Hop.
Speaking of hip hop, ladies and moderately sized males, I hope you found yourselves some shoulders to sit on at some point during Missy Elliot's slot, because the back up dancers had some seriously quality routines that were well worth watching in full. Missy herself was just as I imagined, grooving around stage in her tracksuit and serving us hit after hit with her throaty tones. It was like we were grinding at a high school house party all over again to Work It, Pass The Dutch, Ching-a-Ling and more. The Missy experience was marred, however, by all to frequent breaks in the music flow, as Missy and her fellow performers seemed to keep stopping for breath. This became increasingly frustrating, and I figure if we can dance and shout for 8 hours straight they should do it for 45 minutes.
I tore myself away from the main stage at this point to catch DJ Mehdi at Atoll, who was chewing through the electro remixes, like Jack Beats reworking of Shutterbug by Big Boi, at hyper speed. I thought Mehdi's style better suited to a small club, rather than the end of a festival, but he gets points for consistently beaming at the crowd, and since Busy P kept emerging from behind his shoulder and fist pumping the crowd I guess he was doing something right.
Tom Findlay and Andy Cato really highlighted the presence of their live band and singer, since it was the last time we were to see Groove Armada in this formation. Sydney-siders owe some fantastic memories to this extended Groove Armada team, as rich instrumentation and gorgeous vocals created smooth waves of sound accompanied by countless laser beams disappearing into the night sky. It was a varied set list which focused on their classics, amping up the crowd with Get Down and Song For Matya, or cooling things down with a deep funky remix of My Friend. The best moment was saved for the encore, when a trumpet was raised to the sky, announcing the beginning of Superstylin, at which point a gentle shower of rain, lit up as golden by the stage lights, began to fall, as if called up by the song itself… Ok, I'm waxing lyrical, but it was a great encore.  The rain was cool and refreshing on our tired faces but I put my rain jacket on all the same, because I brought it and by heck I meant to use it.